Subseasonal Weather Outlook (16 Dec – 31 Dec 2018)
Issued 14 Dec 2018
valid for weeks 3 and 4: 16 Dec – 31 Dec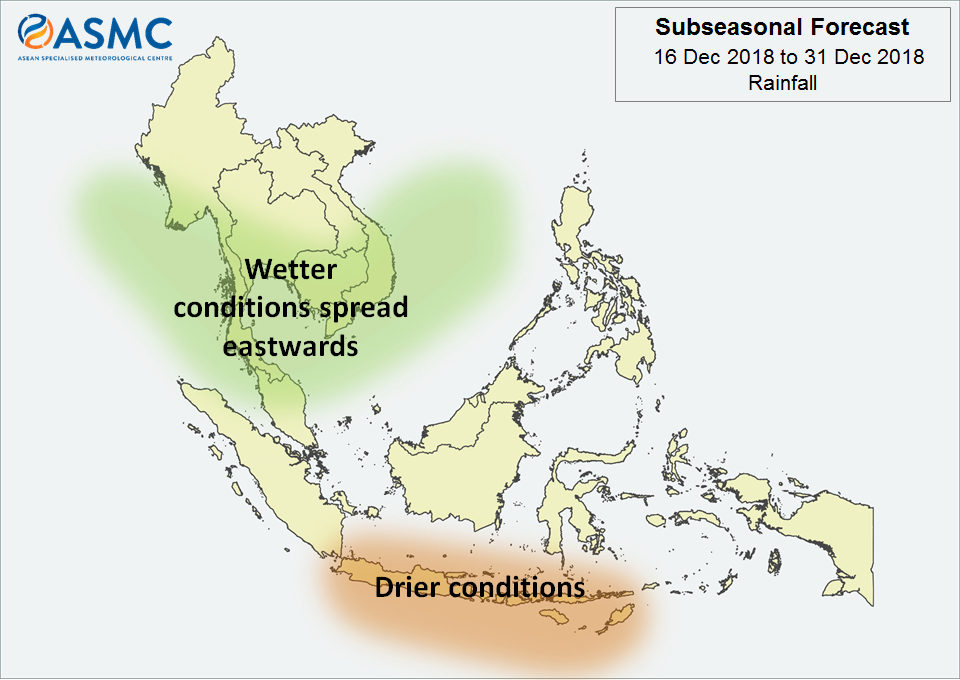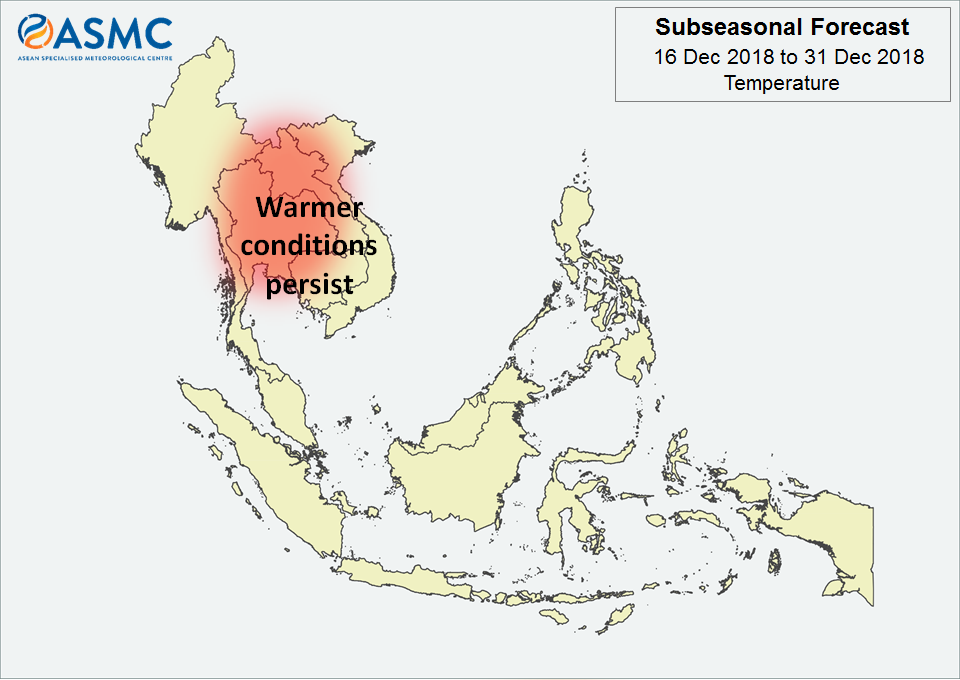 For the first week of the fortnight, wetter-than-average conditions are forecast over southern Thailand and along coastal Myanmar due to possible tropical cyclone formation over the Bay of Bengal.
Meanwhile, the Madden-Julian Oscillation (MJO) is forecast to propagate eastwards from Phase 3 to Phase 5 and possibly further in the coming fortnight. The MJO, together with a possible Northeast Monsoon surge, is expected to bring above-average rainfall over southern Viet Nam, Cambodia, southern Thailand and northern Peninsular Malaysia in the last week of December.
In the southern ASEAN region, drier-than-average conditions are likely over Java and its surrounding vicinity in the second half of the month.
Above-average temperatures are expected in parts of Thailand, northern Lao PDR, northern Viet Nam and western Cambodia for the second half of December. Elsewhere, temperatures are likely to be near-average.
The outlook is assessed for the region in general. For specific updates on the national scale, the relevant ASEAN National Meteorological and Hydrological Services should be consulted.