Subseasonal Weather Outlook (16 Sep – 30 Sep 2018)
Issued 14 Sep 2018
valid for weeks 3 and 4: 16 Sep – 30 Sep 2018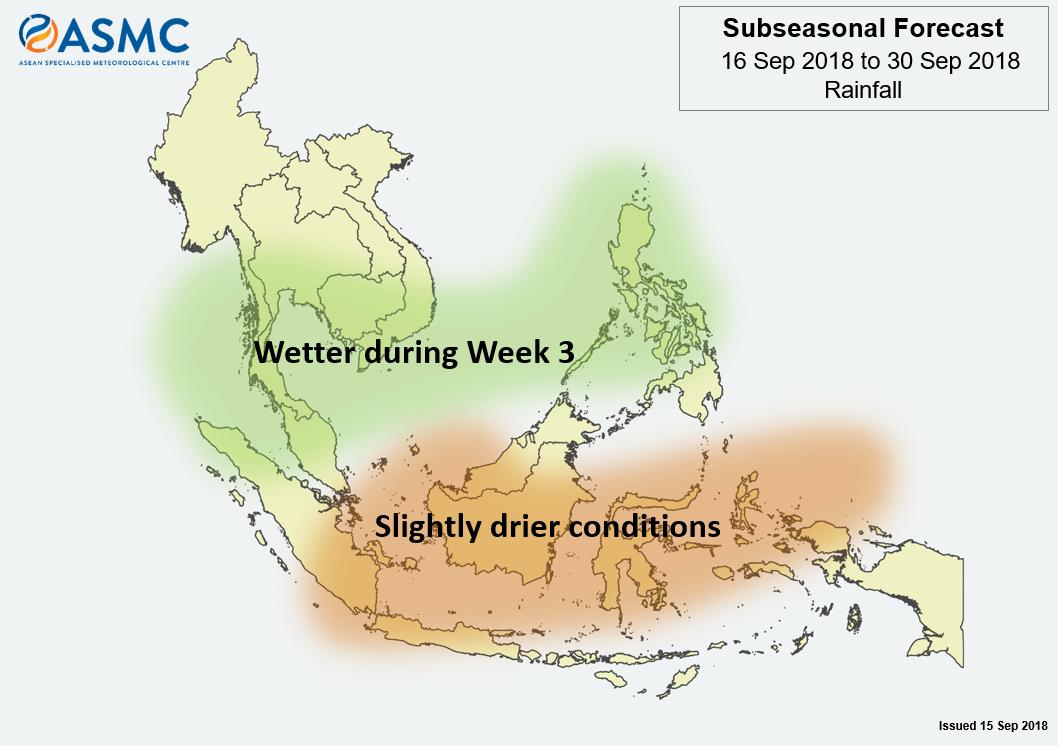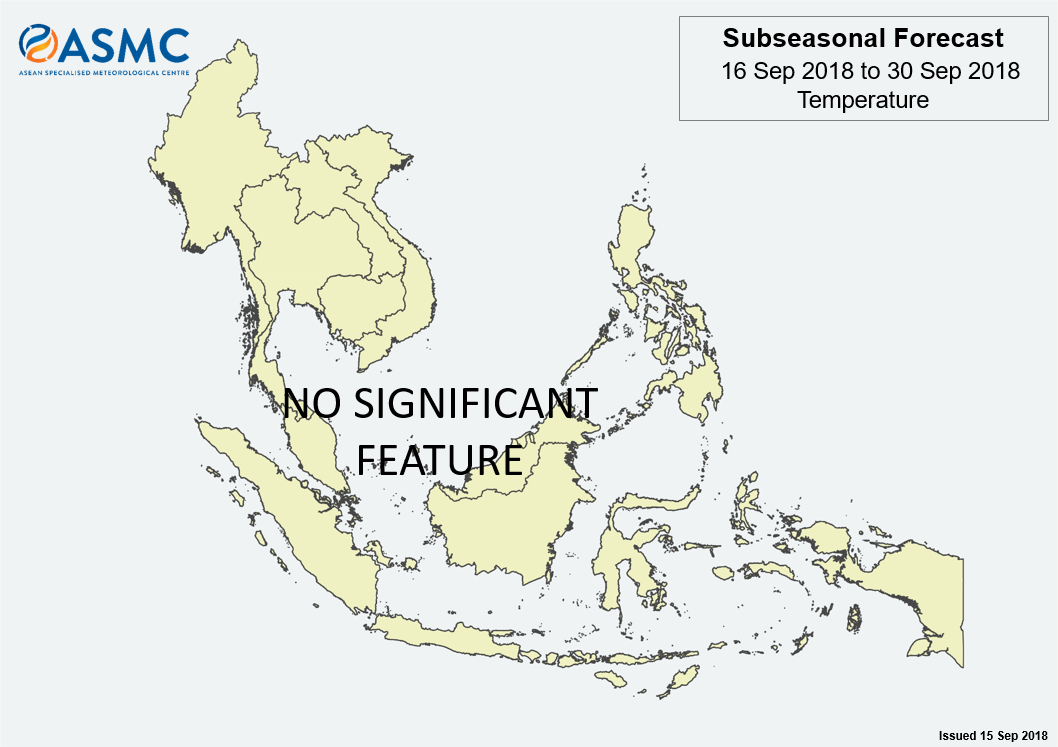 .
In the second half of September 2018, wet weather conditions and above-average rainfall are expected in the region around 10⁰ N in the third week of the month. This region is likely to return to normal conditions in the last week of September with the weakening of the Southwest Monsoon winds. For most of the southern ASEAN region, slightly drier conditions are expected.
No significant regional temperature anomalies are expected during the second half of September 2018.
No significant MJO signal is currently present. Most models predict no coherent MJO to develop during the second half of September.
In the northern ASEAN region, hotspot activities are expected to remain subdued by the rainy weather. In the southern ASEAN region, the expected drier weather could contribute to an increased risk of hotspot activities, in particular in southern Sumatra and parts of Kalimantan, and may lead to occurrences of transboundary smoke haze in the region.
The outlook is assessed for the region in general. For specific updates on the national scale, the relevant ASEAN National Meteorological and Hydrological Services should be consulted.