Review of Regional Weather Conditions for First Fortnight of August 2019
1. Review of Regional Weather Conditions for First Fortnight of August 2019
1.1 Southwest Monsoon conditions prevailed in the first half of August 2019. In the northern ASEAN region, the prevailing winds were blowing mostly from the southwest or west. During the fortnight, the westerly winds were anomalously strong and stronger-than-usual winds were also observed over the Philippines. The stronger winds could have been due to the presence of Tropical Storm Wipha over the South China Sea in early August 2019 and Typhoon Lekima over the western Pacific Ocean from 4 August till 12 August 2019. Wipha made landfall in northern Viet Nam on 3 August, bringing heavy rain and flash floods to the area. The rainband associated with the storms contributed to the well above-average rainfall recorded over northern Philippines and many parts of the Mekong sub-region.
1.2 In the southern ASEAN region, winds were blowing mainly from the southeast or southwest. The dry conditions observed since July 2019 persisted into the first half of August 2019. Well below-average rainfall was observed over many areas. The dry conditions could be attributed partly to the presence of the Indian Ocean Dipole (IOD) in the positive phase.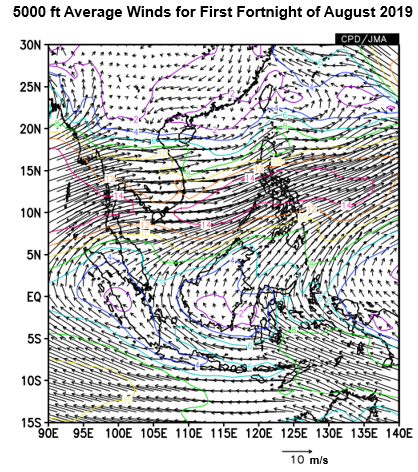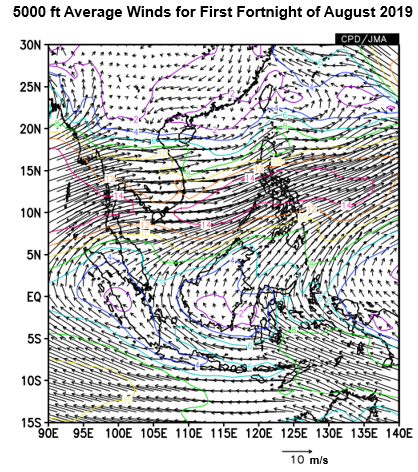 1.3 There were signs of the Madden-Julian Oscillation (MJO) appearing briefly in Phases 3 and 4 (6th – 11th August), although MJO activity was insignificant by the end of the fortnight. The enhanced shower activities in the northern ASEAN region were consistent with the typical rainfall response from MJO in Phases 3 and 4 during this period.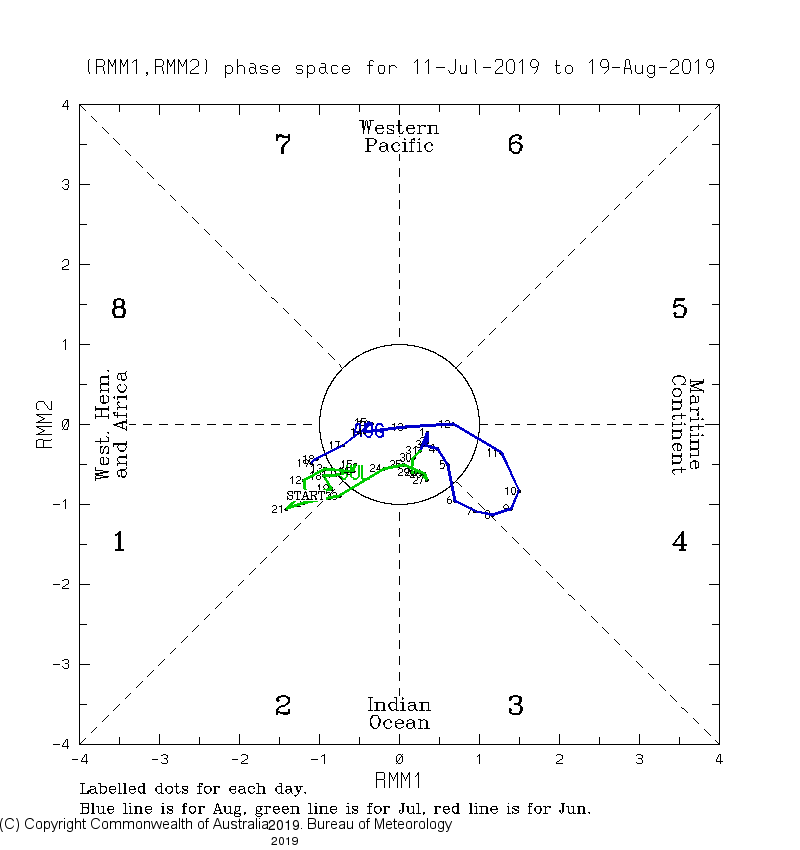 1.4 In the first fortnight of August 2019, the El Niño – Southern Oscillation (ENSO) remained neutral (i.e neither El Niño nor La Niña conditions).